RECENT PROJECTS
This happened...
2019 "THE PORNOGRAPHER'S TALE"
- 6 HR. mini series - SCRIPT WRITING
Currently developing and writing this six hour mini series centered on the lives of Henry Miller and Anais Nin in the 1940's. Read more below…
TAG LINE 1 (theme)
'The Pornographer's Tale' is about what sex does to us and what we do to it.
'The Pornographer's Tale' is about all the things we think we know about sex and what that does to us. It's about all the ways we try to get our minds around sex and love without ever having the faintest idea of how to do it.
TAG LINE 2 (story)
'The Pornographer's Tale is the story of a group of very talented and socially daring group of writers in the 1940's, who challenged literature and the social norms of the time. The story centres, around an unknown pornographer, that solicits them to write erotica for a dollar a page and all the havoc and dazzling decadence this brings on.
SCREENING & Q&A at THE BELL LIGHTBOX CENTRE
TIFF Bell Lightbox Cinema 4
350 King St W, Toronto
Tuesday, January 23rd at 7:00 p.m
BIRDLAND - FEATURE FILM
2018 RELEASE
108 Media Corp, Acqua Film Inc. and Ultra Pictures/ Fall 2017 Release
Independent Feature Film
Production Designer : Patricia Christie
Director/ Producer : Peter Lynch
Actors: Kathleen Munroe David Alpay Benjamin Ayres Joris Jarsky Cara Gee Melanie Scrofano
ABOUT
A contemporary neo noir film about a woman investigates her husband's secret life and in so doing discovers mysteries which affect all of us. Sheila Hood, an ex cop whose marriage is on the rocks, has had a long time preoccupation with her husband Tom's infidelity. Upon learning of his affair with the stunning Merle, Hood chooses not to confront Tom. Instead, she hides surveillance cameras in their home and his office. Watching his transgressions, becoming a voyeur of her own life. Hood is becoming increasingly obsessed with Merle. Husband Tom is a mild-mannered ornothologist who spends his days in a museum studying birds.
...
"It is unsettling in the way only film can cause.""
CTV'S Original Mystery Series THE DISAPPEARANCE
is the #1 New Canadian Series This Fall
– THE DISAPPEARANCE is fall's Top new Canadian program key demos averaging 900,000 viewers –
– Most-watched Canadian drama series
– THE DISAPPEARANCE
"Beautifully made series…certainly recommended" – The Globe and Mail
"Compelling characters drive this missing-child drama" – Winnipeg Free Press
THE DISAPPEARANCE - TV SERIES
started Aired Oct. 1st 2017- Sunday nights at 9pm CTV
We think it's great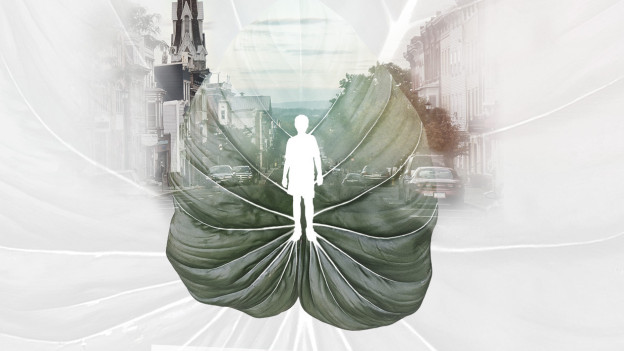 THE DISAPPEARANCE
Casablanca Films /Aired : October 1. 2017
Six episode TV series, CTV Production Designer : Patricia Christie
Producer : Joanne Fogue Director: Peter Stebbings DP: Claudine Messier.
Starring: Peter Coyote Aden Young Joanne Kelly Camille Sullivan Micheline Lanctôt
ABOUT
THE DISAPPEARANCE is a psychological family drama centered around the unexplained and sudden disappearance of Anthony Sullivan during a treasure hunt on the day of his tenth birthday. The series follows the family as the complex and emotionally fraught mystery of their child's disappearance unfolds. While both the police and family conduct their own investigations, seeking any signs and trace of evidence, long-buried familial secrets with devastating consequences rise to the surface leaving an unforeseen impact on every member of the Sullivan family. THE DISAPPEARANCE stars Peter Coyote ("Law & Order :LA") as Henry Sullivan, Aden Young ("Rectify") as Luke Sullivan, Joanne Kelly ("Zoo") as Catherine Sullivan, Camille Sullivan ("Rookie Blue") as Helen Murphy Sullivan, Micheline Lanctôt ("Unité 9") as Lieutenant-Detective Susan Bowden, Kevin Parent as Sergeant-Detective Charles Cooper.
SUR SON CHEVAL DE FEU
FEATURE DOCUMENTARY
ON THE CONTEMPORARY DANCE ICON
LOUISE LECAVALIER
OF LA LA LA HUMAN STEPS
2017 RELEASE
SUR SON CHEVAL DE FEU
director Raymond St. Jean,
Producer Pierre Ouellette Cine Qua Non films